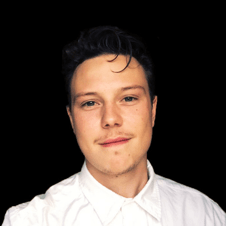 Manfred Färdig
Content Manager – Marketing
I'm Manfred a.k.a. Manny a.k.a. Content Manager at Tracklib! 
As Content Manager, I oversee and handle our organic marketing channels such as our blog, newsletters, socials, community, etc. As you're soon to experience, Tracklib's one big team, so of course I also help out with all-things-marketing as well. 
I'm also super funny and kind, all the time, every day. I promise. 
Come help us legalize sampling!